Navigating Your Business Online GRACEFULLY During Sensitive Times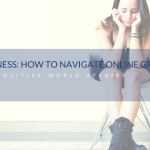 If you're in business these days or a business owner, your business is online. You likely have 2-5 social media platforms and if you're doing your marketing correctly you have a strategy in place, you have planned your content and you're implementing and posting on a consistent basis. But, what happens when world affairs or issues surface that you could not have seen or planned for in your content or communications? The Covid-19 situation was the most recent circumstance
Authentic Communication | 6 Tips that will Transform your Relationships
Authentic Communication takes a whole truckload of bravery and courage to practice regularly. It's easy to instead fall into making assumptions, projecting our fears, anxiety and shame onto others, and shielding ourselves from our own truth! This happens so easily because to see our truth would force us to go into our depths, and our depths can require great stamina and strength to swim in when we're not used to it! Authentic Communication is HARD! Its understandable, as human beings
Warning: Don't Try Social Media Without A Marketing Strategy
Choosing to use the word "warning" in front of today's blog post title was not for dramatics or click-bait intent (we strongly discourage against click-bait content). Social Media and a Marketing Strategy is a topic that our agency feels warrants a warning label as it's critical to both the success of the client and the consultant. First, I feel it's important to define what a marketing strategy is before we get any farther into this article. A marketing strategy is a
Creating, Building And Managing Successful Online Communities For Business
As Social Media evolves as a communications platform and becomes the primary source of information for most people around the globe, it has also become more difficult to get your content seen due to algorithms designed to filter through the mass amounts of information out there. The Solution? Ensure your content and the community you build around your brand provides key elements to attract followers, engage followers and retain followers. Once you build up your online community, that community
Lights, Camera! – It's Time To Go LIVE in 2017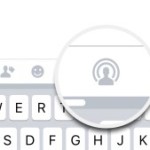 I believe it was Gary Vaynerchuk who predicted in 2016 "that video is king; it's still evolving and changing rapidly."  An evolution that I know will continue into 2017 and beyond. Let's be real, 2016 was definitely the year of the video.  The launch and skyrocketing success of Facebook LIVE, the launch of the 1 minute video and the Live Streaming option on Instagram and now the implementation of Live Video Streaming option on YouTube. The message is clear –
How to Utilize Community over Competition to make Valuable Connections in Business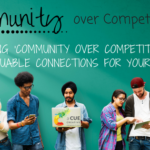 Original Article Published by: Entrepreneur Mom Now What is this 'Community over Competition' that we always talk about? It is a value that we, as a business, have created to maintain the goal of connecting and also in being creative and innovative with our work. We believe that so much more can be accomplished when we all work together than when we struggle to work alone, fearful of anyone 'taking away' from us. From very early on we are taught
6 Social Media Myths that Murder your Success Online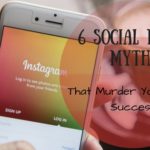 Social Media is no longer a passing 'fad' and purely a personal luxury to share selfies, the food you are currently eating and pics of your beloved pets. Social Media has quickly become the #1 Marketing tool for businesses worldwide simply because it is where your clients are hanging out, all of the time – and it is mostly FREE! Since this marketing platform is still relatively new to the game, how to utilize it effectively for your business is
This Weekend I Became Magnificent – 8 Lessons I learned from the MAGNIFICENT YOU- Women's Conference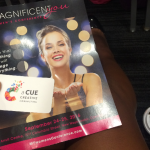 Imagine a room filled with women for women inspiring women – now that's powerful. This past weekend we gathered together and adopted a new framework of thinking and living, one that made sure we were moving forward in life, wherever we were at. I had the honor of attending the Magnificent You- Women's Conference this past weekend which is the brainchild of Francesca Anastasi, CEO & Founder who is also the founder of Shimmy Mob and the CEO of Confidance  and it absolutely blew
What IS Facebook Reach? And Does it Matter?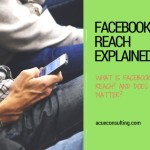 Facebook Reach is that little number at the bottom left corner of your post on your business page. This number is a count of the number of people that have seen your content in their newsfeeds. It doesn't measure true engagement on your page and is not a really good analytic to measure your success by – it's more of a gauge of how many people are 'seeing' it and if Facebook deems it of enough value to share
What Does Facebook's Recent Algorithm Change Mean for Your Business Page?
With the launch of Facebook's newest algorithm change, many businesses have seen a significant drop in engagement and viewers of their content. This recent change is one of the toughest ones yet, and will reduce content from your page being seen in newsfeeds significantly. Facebook wants to prioritize content from 'friends to friends' over businesses in it's news feed due to the competition for 'stage time' between businesses and individuals. They state that Facebook is meant to be about friends