The 'C Strategy' of Powerful and Effective Social Media Marketing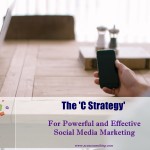 What is this 'C Strategy' we talk about? It is a carefully constructed Internationally Award Winning process that infuses certain actions and planning for social media that results in a powerful and engaged community online for your business. We've established the C Strategy after years of studying, working in and learning about how Social Media works, and the best practices or 'systems' for using this medium to market your business in a powerful way. Leveraging social media marketing can increase
8 Simple Ways to Make the Best of Social Media for your Business
Social Media is one of those things in life that tend to appear complex because of it's simplicity. For many of us business owners who are used to over thinking everything, the very thought of letting go of that practice can be extremely frightening – so, it seems hard when we are challenged that way. But hard it is not. In fact, to really utilize social media to it's maximum effectiveness there are some very simple things that you can
Facebook LIVE for you and your Business – What, Why and Where
WHAT Facebook LIVE is the newest tool to hit the social marketing airwaves and we are particularly excited about this new development. It is a tool that allows you to broadcast a video of yourself or your surroundings LIVE. That means in the 'here and now' – there is no delay between filming and posting – as you are broadcasting, your followers will be informed and you are available to view immediately. You are also able to view comments from
How To Be Unique And Stand Out In a Noisy Social Media World
Social Media is a powerful tool to leverage for your business for many reasons. One of the most difficult challenges to overcome when learning how to utilize these platforms is how to stand out and how to be UNIQUE so that you ARE noticed. So how can you be unique when it feels like it's all you can do to just keep up with the changing technology? The answer is simpler and easier than you may think. Being unique and
What IS SnapChat and Do I Need It For My Business?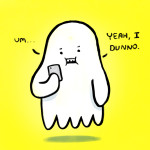 Article by: Nicole Ugali What Does It Do? It may not come as a surprise to many millennials that the social media app Snapchat has become the newest member to the exclusive club of social media powerhouses. It joins its comrades such as Facebook, Twitter and Instagram in the sphere of major social media marketing influencers. Like its counterparts, Snapchat doesn't seem to be slowing down in its plans of world domination. In a closed conference held this past
Facebook Algorithms are Suddenly Friendly!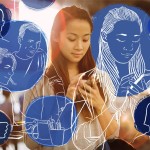 Facebook has tweaked their algorithm programming again. UGH, really? Does this mean we have to figure out the secret again and lose all of our organic reach in the meantime? Actually, no. With all the research FB now has with engagement, click bait, FB pages etc. and surveys from it's users, it has done a tweak recently that is very preferential to those who already post quality content. What exactly does this mean? It means that Facebook has been
Do You Need a Logo, Or Do You Need A Brand?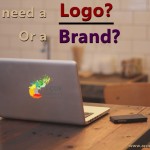 Logo or Brand? First of all, let us clarify that these things are NOT one in the same. They are very different. They do fit into each other and act as part of a bigger machine, but you cannot take one over the other and expect to have a successful business. How about we define both: Logo – a logo is an image created to visually represent your business. It is an 'avatar' that stands for what your business delivers
Networking in Uncharted Waters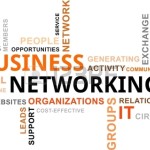 If going into a room full of strangers having to "mingle" and talk about whom you are and what your business can offer them sounds like a complete anxiety riddled nightmare to you, don't worry you are not alone!  Showcasing who you are and what you can do as an "expert" in your field can be quite an intimidating task. Heart's racing; palms sweaty, mouth dry, heck you feel like you are about to go on a blind date with
Niagara Farm Project – A Community Winner!
By: Dina Arsenault  Affordable, nutritious, locally and sustainably grown organic food readily available to everyone, no matter what their income ~ seems like a pipe dream right? Wrong.  One Niagara area resident has made it her life's passion! Renee Delaney, the Executive Director and Lead Farmer  of The Niagara Farm Project, created this collaborative organization as a means to recognize food production as an important ecosystem service central to the welfare of Niagara area  residents. The overall goal of the
How to Prepare For a Media Interview As an Introvert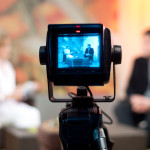 Congratulations! You've sent  your Press Release and your story/event/happening has garnered interest from the Media and you are now scheduled for an interview. What do you do now? Panic!  For most Introverts, this may feel like the only possible way to deal with this wonderful, yet stressful and challenging situation you find yourself in. As an Introvert you are very measured and careful with your 'outside time' or 'on air' time with social activities and interactions. An interview is already