More
BUILD PRESENCE
BUILD PRESENCE: Ideal for small businesses or new businesses who want to establish a strong presence online. You are not quite ready yet for a full marketing strategy.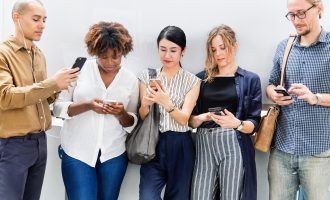 More
BRAND AWARENESS
BRAND AWARENESS: Ideal for established businesses with a solid brand identity who desire a professional strategy and plan of action for their digital marketing and lead generation.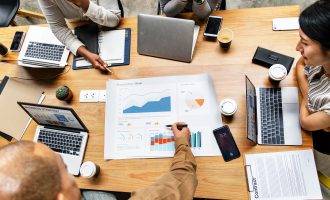 More
BUILD AUTHORITY
BUILD AUTHORITY: Ideal for businesses with a sizable marketing budget who require a full-scale marketing strategy and implementation plan to be seen as industry experts and thought leaders.


Excellent Social Media service for local business in Vancouver and the Lower Mainland. They offer 'do it for you' services and coaching. Highly recommended if you have a business to get a strong online profile. Their service is second to none.

David Brighton


3/27/2017

Impeccable customer service and deep expertise in building community and engagement online!

Michela Quilici


6/10/2017

We discovered a Cue Creative Marketing and Consulting when were looking for insight into what marketing tactics we should be utilizing, as well as how our business processes could be improved to make our marketing efforts more effective. Our goal was to walk away with a strong marketing strategy for the upcoming year that would help our company grow and gain more traction. It was critical to us that whoever we worked with understood our business from the ground up and that simply executing marketing tactics was not enough. We were impressed with the thoroughness of the a Cue team to dive right into our business processes and offerings, gaining a clear understanding of our audience and where we wanted to go in order to address any underlining issues that were holding us back when it came to our marketing efforts. The a Cue team is very thorough in assessing what really needs to be done and we recommend their team when you feel you are looking for a fully integrative process that works. We value their insightfulness, transparency and their level of expertise in all things marketing and business!

Weight Creative


3/26/2019

The team of aCue are amazing. They are working on my social media marketing for my company. I am very pleased with them. The post they make are professional and creative at the same time. I am in accounting business, they manage to create a very interesting posts even for accounting industry!

Accounting One


3/19/2018

Outstanding social media advice and support. Great support for entrepreneurs and businesses alike. Highly recommended service.

Alan Creasey


3/27/2017

Met with Kaare through the ' BC Small Business - Ask an Expert service'. Great service with lots of information and clear, concise marketing strategy tips. Passionate, Personable and friendly, and went above and beyond to help me while i'm in the early stages of my business. Would strongly recommend to anyone looking for marketing direction!

Kevin McHugh


11/12/2018

My experience with the Vancouver a Cue staff has been wonderful! This social media company has helped take my business to new levels. Thank you ladies!

Siobhan Lidder


3/28/2017

Fantastic Social Media strategies and services. This team built up my community and made my name known in my community. If you're in business, you need social media, call these folks now!

Pamela Allen


5/05/2017

Kaare and Amy attended a Marketing Focused Session recently for my Networking Group. What a delight to listen to these influential voices in the Marketing field. Kaare's team is well-versed and professionally sound in their approach and presentation skill sets. The energy, guidance and community vibe is something I happily embrace and promote with aCue Creative Consulting. I highly recommend their services for support and building your business with their incredible platform!

Chad Schmuland


6/14/2018

aCue Creative has been an incredible resource for my business and my networking group. The team of Alison Chang, Kaare Long and Amy Alice have been outstanding to work with to say the least. My business required support for my growing Interior Design Agency and they have been instrumental in assisting. From providing quality social media posting to market planning details and a refined attitude to success, these ladies are of high quality in all aspects of business. I would highly recommend Kaare Long's team for any Marketing and Social Media needs your business may require.

Chad Schmuland


6/04/2019
Latest Blog
10 Signs of Truly Authentic People | Are you one?
We talk a lot about being authentic in our work, in our communication, our communities and in our lives. People generally fall into one of two categories; Authentic, Not
Read More