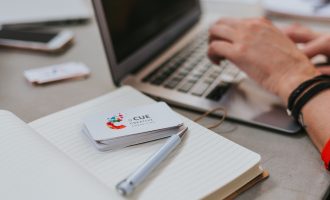 More
BUILD PRESENCE
BUILD PRESENCE: Ideal for small businesses or new businesses who want to establish a strong presence online. You are not quite ready yet for a full marketing strategy.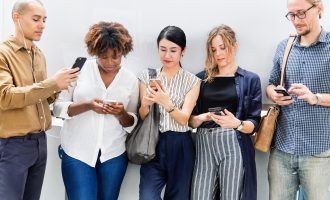 More
BRAND AWARENESS
BRAND AWARENESS: Ideal for established businesses with a solid brand identity who desire a professional strategy and plan of action for their digital marketing and lead generation.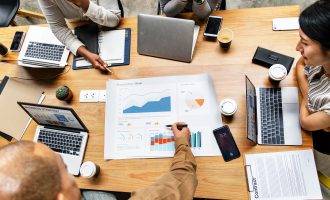 More
BUILD AUTHORITY
BUILD AUTHORITY: Ideal for businesses with a sizable marketing budget who require a full-scale marketing strategy and implementation plan to be seen as industry experts and thought leaders.
Marketing your business doesn't have to be difficult.
International award-winning marketing and revenue management agency.
---

The team of aCue are amazing. They are working on my social media marketing for my company. I am very pleased with them. The post they make are professional and creative at the same time. I am in accounting business, they manage to create a very interesting posts even for accounting industry!

Accounting One


3/19/2018

Fantastic Social Media strategies and services. This team built up my community and made my name known in my community. If you're in business, you need social media, call these folks now!

Pamela Allen


6/27/2017

Kaare and Amy attended a Marketing Focused Session recently for my Networking Group. What a delight to listen to these influential voices in the Marketing field. Kaare's team is well-versed and professionally sound in their approach and presentation skill sets. The energy, guidance and community vibe is something I happily embrace and promote with aCue Creative Consulting. I highly recommend their services for support and building your business with their incredible platform!

Chad Schmuland


6/14/2018

"The team at a Cue has done a wonderful job and we trust them implicitly to take our business to the next level of growth. Things are so much less stressful for our internal team now, and we have much more clarity and peace of mind seeing how all the pieces of the puzzle fit together for us so we can continue to grow and expand. After many years of working with individual marketing experts and not getting the results we desired, we are so thrilled to finally have found a revenue management team that does it all with us and is top of their class. It is like having our very own internal marketing and sales team without the extra expense of hiring senior-level, first-line management in house. We are so blessed to have achieved so much success lately, especially during these times. We have now exceeded (by double) our revenue target for 2020 and plan to continue working with them as we have directly seen the growth in our business and the results. It's very comforting to me and our team to trust and know that the a Cue team understands our goals and exactly how to get there; they are able to think in the shoes of a business owner and anticipate our needs. We have absolute confidence in them and we consider the a Cue team a valuable part of our 360 Family" Sunny Takhar – 360 Building Group

Sunny Takhar 360 Home Renovations


11/13/2020

I work in Industrial Electrical Sales and I have worked with a Cue Marketing over the last few years on a variety of tasks. What sets this marketing company apart from others is their highly professional level of communication and exceptional ability to listen and really understand my marketing goals – they aren't just marketing professionals, they are also business growth professionals. The 'cookie cutter' approach rarely works long term, and the team at a Cue provide custom strategies for each of their clients and provide top notch implementation from their vetted and experienced team of professionals. Great to work with and they exceed expectations every time, I highly recommend if you are a larger business and need a powerful marketing strategy that will get you results.

Ron White


7/31/2019

As the Marketing and Events Coordinator for Montair, we brought on aCue to help us achieve our goals of increasing our online presence through our website and social. From the first initial phone call with Kaare, aCue CEO, I was confident that her and the team would be able to achieve our goals. What they provided was so much more. As a one woman show at Montair, Kaare and her consultants were able to provide much needed strategies and tools to help not only our company, but also in my own personal development. When looking for a consulting company, I wanted to find the right fit with a team of people that understood the direction we were going and what was important to us and our market. aCue went above and beyond my own expectations. For any companies looking to achieve that next step with their online presence and get the most out of their social media platforms, Kaare and her team know what they're doing. I would recommend them and hope to use their services again soon in my next marketing chapter.

Shelby Yates


7/04/2019

My experience with the Vancouver a Cue staff has been wonderful! This social media company has helped take my business to new levels. Thank you ladies!

Siobhan Lidder


3/28/2017

Our business had reached a make-or-break point... we needed help. After we had tried adjusting our business model and trying a lot of sophisticated marketing tactics for a couple years, we still weren't getting the results we needed. We just weren't getting enough clients. And even though we were perfectly capable of making use of modern technical tools, and we're good at writing copy, creating videos, and doing all the other 1000 important things needed to make a business successful, we were missing something. So we reached out to a Cue. Right from the start, we knew we had made the right move. Their team is so professional, adaptable, and capable it's just a pleasure to work with them. They know exactly how help your business by finding the gaps that you weren't aware of. And they don't offer a pre-baked solution and force you to come to them and fill in any gaps left-over yourself, they come to where you need the help and provide expertise to fix whatever needs fixing regardless of your unique situation. No messing around. They have the experience and expert guidance that enabled us to put our technical and creative know-how to best use. They helped us refine everything from our business model to our branding to our process. We couldn't be more pleased with the service they have provided and the results we've obtained. And we're continuing to work with them to refine our marketing, sales, and operations. No matter what your needs are, a Cue has a professional and amazing team ready to help you make your business a success. Our recommendation to anyone who wants to start a business... hire a Cue!

Artful Moment


10/09/2019

Outstanding social media advice and support. Great support for entrepreneurs and businesses alike. Highly recommended service.

Alan Creasey


3/27/2017

Met with Kaare through the ' BC Small Business - Ask an Expert service'. Great service with lots of information and clear, concise marketing strategy tips. Passionate, Personable and friendly, and went above and beyond to help me while i'm in the early stages of my business. Would strongly recommend to anyone looking for marketing direction!

Kevin McHugh


11/12/2018

I first met the Founder and CEO of a Cue, Kaare Long, in 2013 and was in a Mastermind group with her when I ran my public relations agency. We got to work on a few non-profit projects together: Say Hi to a Stranger, a social movement she founded to inject more friendliness in the city of Vancouver, and eWomenNetwork, at which we won the 2016 Best Social Media and Community Engagement award for Vancouver, among 118 chapters across North America. This was because of the leadership and marketing strategy that Kaare developed. I have since become a copywriting and editing contractor for a Cue, which has grown both in size of staff and also clientele. I have seen Kaare grow as a person and as a leader, trusting and nurturing her staff and contractors to be the best in their field. Although I now work more closely with the Project Manager at a Cue, I still feel that the values of community, visibility, and acknowledging the whole person which Kaare holds dear are represented in the team and the way that they work with each other and with their clients.

Sandra Nomoto


5/20/2020

aCue Creative has been an incredible resource for my business and my networking group. The team of Alison Chang, Kaare Long and Amy Alice have been outstanding to work with to say the least. My business required support for my growing Interior Design Agency and they have been instrumental in assisting. From providing quality social media posting to market planning details and a refined attitude to success, these ladies are of high quality in all aspects of business. I would highly recommend Kaare Long's team for any Marketing and Social Media needs your business may require.

Chad Schmuland


6/04/2019

We discovered a Cue Creative Marketing and Consulting when were looking for insight into what marketing tactics we should be utilizing, as well as how our business processes could be improved to make our marketing efforts more effective. Our goal was to walk away with a strong marketing strategy for the upcoming year that would help our company grow and gain more traction. It was critical to us that whoever we worked with understood our business from the ground up and that simply executing marketing tactics was not enough. We were impressed with the thoroughness of the a Cue team to dive right into our business processes and offerings, gaining a clear understanding of our audience and where we wanted to go in order to address any underlining issues that were holding us back when it came to our marketing efforts. The a Cue team is very thorough in assessing what really needs to be done and we recommend their team when you feel you are looking for a fully integrative process that works. We value their insightfulness, transparency and their level of expertise in all things marketing and business!

Weight Creative


3/26/2019

Excellent Social Media service for local business in Vancouver and the Lower Mainland. They offer 'do it for you' services and coaching. Highly recommended if you have a business to get a strong online profile. Their service is second to none.

David Brighton


3/27/2017

Fantastic Social Media strategies and services. This team built up my community and made my name known in my community. If you're in business, you need social media, call these folks now!

Pamela Allen


5/05/2017

I first met the Founder and CEO of a Cue, Kaare Long, in 2013 and was in a Mastermind group with her when I ran my public relations agency. We got to work on a few non-profit projects together: Say Hi to a Stranger, a social movement she founded to inject more friendliness in the city of Vancouver, and eWomenNetwork, at which we won the 2016 Best Social Media and Community Engagement award for Vancouver, among 118 chapters across North America. This was because of the leadership and marketing strategy that Kaare developed. I have since become a copywriting and editing contractor for a Cue, which has grown both in size of staff and also clientele. I have seen Kaare grow as a person and as a leader, trusting and nurturing her staff and contractors to be the best in their field. Although I now work more closely with the Project Manager at a Cue, I still feel that the values of community, visibility, and acknowledging the whole person which Kaare holds dear are represented in the team and the way that they work with each other and with their clients.

Sandra Nomoto


5/20/2020

Impeccable customer service and deep expertise in building community and engagement online!

Michela Quilici


6/10/2017
Latest Blog
Navigating Your Business Online GRACEFULLY During Sensitive Times
If you're in business these days or a business owner, your business is online. You likely have 2-5 social media platforms and if you're doing your marketing correctly you
Read More