World Wide Crisis and Digital Transformation for Businesses
Digital Transformation – What is it? "Digital transformation is the process of using digital technologies to create new — or modify existing — business processes, culture, and customer experiences to meet changing business and market requirements. This reimagining of business in the digital age is the transformation." Digital Business Many businesses have been slowly making this change over the years, and others have had plans to. The Digital World has been with us for a while and gradually we've seen
Warning: Don't Try Social Media Without A Marketing Strategy
Choosing to use the word "warning" in front of today's blog post title was not for dramatics or click-bait intent (we strongly discourage against click-bait content). Social Media and a Marketing Strategy is a topic that our agency feels warrants a warning label as it's critical to both the success of the client and the consultant. First, I feel it's important to define what a marketing strategy is before we get any farther into this article. A marketing strategy is a
Top 5 Mistakes Businesses Make With Their Social Media Manager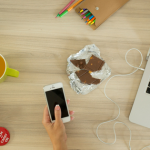 As a social media manager of almost four years, I have come across my fair share of clients – the good, the bad and the ugly. What I want to share with you today is the top 5 mistakes the bad and ugly clients have made, and what you can learn from them so that you can have  stronger relationship with your social media manager. This simple awareness will help to yield positive results for your business from your
Social Media Made Easy with the Q.U.A.C.K method!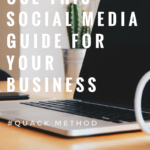 Social media is necessary when starting a business, and not using it is no longer an option. Many don't understand the impact online communication can do for a brand and business. Think of it as a direct and immediate line to reaching your customers worldwide. If you aren't using social media as an integral part of growing your business, you need to ask yourself, why? The big question is, are you taking the time to invest in this tool that's
What Does Facebook's Recent Algorithm Change Mean for Your Business Page?
With the launch of Facebook's newest algorithm change, many businesses have seen a significant drop in engagement and viewers of their content. This recent change is one of the toughest ones yet, and will reduce content from your page being seen in newsfeeds significantly. Facebook wants to prioritize content from 'friends to friends' over businesses in it's news feed due to the competition for 'stage time' between businesses and individuals. They state that Facebook is meant to be about friends
Women Small Business Owners – The Backbone of Our Impacted Economy
Small business ownership plays a vital role in developing both the economic and social fabric of both Ontario and BC, this we already know. Not only does it play a vital role, it has been deemed as the 'backbone' of both economies. Small businesses in Niagara are "too big to ignore and a market like Niagara, 98 per cent of businesses are considered small businesses," said Mishka Balsom, president and chief executive officer of the Greater Niagara Chamber of Commerce.
Is Your Compass Pointed In a 'Strategic' Direction For Your Social Media Marketing?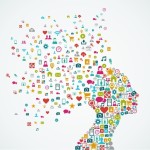 You have picked your location, packed your bags, loaded the car and are ready to start out on your cross country adventure.  Do you venture out without a road-map?  You could, and you may get to where you want to go, but more than likely you will have to make many U-turns, re-directions and end up stopping at a gas station for directions anyways, arriving late and not being able to take in all the sights you had hoped for.
Facebook Live is LIVE – What does this mean for Me the Small Business Owner?
With the rise of live streaming apps like Periscope and Snapchat it is no surprise that Facebook would need to step up their game and create their own video streaming app unique to their own platform as well. The result, Facebook Live! First glitch, it is only available on all Iphones at this point, not Androids. But, according to Facebook, Mr. Zuckerberg and his team are working on the technology to achieve this as we speak. When this will be,
December Kindness Countdown
December is upon us, and this is our version of the Advent Calendar. We are putting out a special Challenge and Invite to all local businesses ( SHOP LOCAL!) and residents to perform one act of kindness a day until Christmas. We love building community, and this is one way to connect to your community as both a business and an individual. Or – put a group together! Kindness is good all year round, but at this time of year