Author:
Kaare Long
Kaare long is a Digital Marketing Expert and Community Engagement Specialist who works with some of the most powerful entrepreneurial minded businesses in Canada and the US from Startup to 10 million +. She works with these businesses on their digital marketing strategies and platforms to support them in establishing themselves as leading authorities online in their field. Kaare believes that every business is as unique as its founder and marketing that business requires vision, passion, creativity, commitment and a dedication to their field of expertise that stands out and makes a solid impact to their audience. Kaare's superpower is in recognizing and igniting the superpower in others. As a visionary, Kaare is adept at shining the spotlight and showing businesses the way to elevate their presence and establish their authority both online and off.
How to 'Toss The Toxic' in Business and Personal Relationships
The top telltale signs that you are dealing with a 'difficult  or 'toxic person' are: They are victims – always blaming others for what's happening to them. It's all about them – everything centers around what is important for them. Always strings attached – They'll never do anything for you without expecting a return. They gossip, whine, blame –  and attack others and complain about everything. They are unaware – oblivious to relationship dynamics, communication or anyone else's perspective. They
10 Signs of Truly Authentic People | Are you one?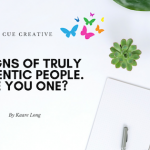 We talk a lot about being authentic in our work, in our communication, our communities and in our lives. People generally fall into one of two categories; Authentic, Not authentic. The non-authentic individuals are fairly easy to find as much of our world is run this way, currently. Truly authentic people can be harder to find, but if you know what you're looking for you can spot them. And perhaps, you are an authentic yourself? It took me years
Authentic Communication | 6 Tips that will Transform your Relationships
Authentic Communication takes a whole truckload of bravery and courage to practice regularly. It's easy to instead fall into making assumptions, projecting our fears, anxiety and shame onto others, and shielding ourselves from our own truth! This happens so easily because to see our truth would force us to go into our depths, and our depths can require great stamina and strength to swim in when we're not used to it! Authentic Communication is HARD! Its understandable, as human beings
Top 10 Public Speaking Tips for Business Professionals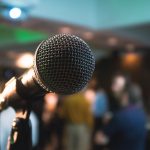 As an Entrepreneur,  we learn very quickly that the work that is required of us goes way beyond the scope of the original concept or idea that we created and formed our business around. We are suddenly thrust into being accountants, administrators, marketers, PR spokespersons and much more. One of the most important, and most feared aspects of running a business, is the public speaking component.  From networking to presentations and proposals in meetings to speaking gigs – all of
Creating, Building And Managing Successful Online Communities For Business
As Social Media evolves as a communications platform and becomes the primary source of information for most people around the globe, it has also become more difficult to get your content seen due to algorithms designed to filter through the mass amounts of information out there. The Solution? Ensure your content and the community you build around your brand provides key elements to attract followers, engage followers and retain followers. Once you build up your online community, that community
How to 'Verify' Your Facebook Page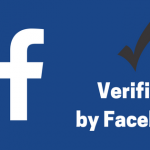 Many Facebook users do not know about this step when they create and manage a Facebook Page for their business. Getting your page VERIFIED is a very important step to take in completing work to ensure your page gets seen by the followers you are aiming to welcome in to your online community. Getting verified on Facebook is a great way to establish brand credibility online and it lets your audience know you are authentic and will
The Top 10 of 'THE WORST ADVICE' for Social Media for Business
Today it can seem like everyone and their cousin is a self proclaimed Social Media 'expert'.  Due to its influx into our lives and businesses in the last 10 years, many people are trying to leverage their own social media use into a business by selling their services. The problem with that is that they may know how to make posts and use platforms, but they might not have the best business practices, and most importantly, MARKETING experience to
Social Media Image Sizes – Cheat Sheet ( to make life a bit easier)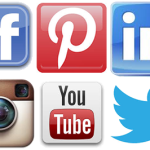 Keeping up with Social Media platforms and all the regular changes – sometimes even DAILY, can be challenging! We understand how this can be frustrating when you are working hard enough to stay current with your posting and content. We're here to help. One of the biggest questions is size of media for all of the platforms. Here is a great infographic from WeareTop10 that breaks down all the sizing for individual platforms. You can use this as your guide… Well,
What is an Instagram Pod? The Nifty Trick to Increase Engagement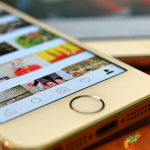 INSTAGRAM PODS Since the day that Instagram announced that it would be removing the chronological posts and installing an algorithm, much like the one Facebook has, we have been scrambling to find ways to work with the algorithm and find ways to increase engagement. Hashtags have proven to be very useful, but then many ( some quite innocent) hashtags ended up being blacklisted due to overuse by other accounts. This severely limited the usefulness of hashtags in getting further
How To be Popular in a Social Media World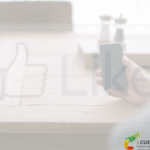 Being popular doesn't mean what it always used to. These days your popularity tends to be intertwined online as much as in person. And when it comes to Social Media for business, popularity is essential. It's a big wide world out there and Social Media has brought us all that much closer together as we can search for anything at the tip of our fingers. For business, Social Media has just started to come into its own and mature.