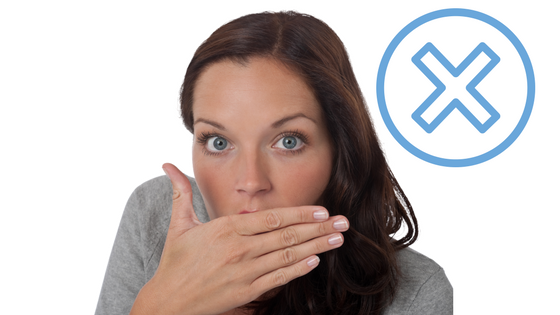 Today it can seem like everyone and their cousin is a self proclaimed Social Media 'expert'.  Due to its influx into our lives and businesses in the last 10 years, many people are trying to leverage their own social media use into a business by selling their services.
The problem with that is that they may know how to make posts and use platforms, but they might not have the best business practices, and most importantly, MARKETING experience to adequately represent your business. Amassing a big following of their own doesn't automatically make them well versed in the world of social media marketing.
If you are thinking of delegating the important task of online communications to someone –  rather than phone up that friend of your sisters who does 'social media' and is really cheap, or listening to friends who think social media is easy enough that you can hire someone minimum wage to do it- consider the damage you may be doing to your business by cutting corners. The consequences are bad – and to top it off, you'd be wasting even that 'cheap' amount every month by not getting any tangible results.
We've seen some pretty bad accounts managed by pretty good people, but with just not enough experience, skills and 'know how' to professionally manage platforms for business.
In this article, we are going to share some of the Top 10 worst pieces of advice we have heard from others, and especially self proclaimed social media 'experts' so that you can be armed with your own knowledge and not be swayed by what is REALLY bad advice.
JUST DO IT YOURSELF
As much as this might be a necessity when you are just starting out in business – if you have the budget, and you know you need to 'up your game' on social media –  trying to save money by doing it yourself will save you nothing, and get you a whole lot of the same thing on your efforts in social media if you don't know what you are doing. Social Media has become a complex game of algorithms, rules, guidelines and constantly changing updates. If this isn't your professional field, do you really feel that you'll be able to do the best job possible? Would you do your own surgery, or fix your own car? No, that's absurd. Well, it's amazing how many business owners think they have to do everything to save $. The truth and golden rule is that unless you DO delegate details to professionals in their field ( branding, graphics, marketing, social media, accounting) your business will not grow and will not succeed. You cannot do everything.
Only do what only you can do – hire the professionals to do the rest. The investment is well worth it.
HAVE AN INTERN DO IT
Poor interns – they really are expected to do all the jobs that nobody else wants to do, no matter what field they are getting into. The same applies here as with doing it yourself. Your intern will not have the expertise, experience, marketing skills etc etc. to be able to execute a strong social media communications plan. PERIOD. Don't rely on them to do the jobs you should be hiring someone to do.
You get what you pay for – if it's FREE, guess what….?
JUST GET THE ADMIN PERSON TO DO IT
Yes, STILL on this issue of trying to get ANYONE to fill this role no matter what their training is. The biggest and baddest and WORST advice we've heard is to roll this job into another job and consider it done. There are ways of making this work, but you'll still have to contract a professional to train your admin person and then give them a strategy to ensure that they are following good protocol for social media, are marketing your business properly and are doing enough 'calls to action' to get some results from your social efforts.
The Admin person will administer your social media, they won't get it to work WELL for your business and bring in sales.
JUST POST A FEW TIMES A WEEK
Ok, well this is better than no posting – but with algorithms the way they are now, none of your content will be seen unless it is consistent and getting consistent engagement. If your content is not being seen, it cannot be engaged with and thus begins the vicious cycle. Effective social media requires commitment both in time and money. It just won't work otherwise and you're wasting your time.
Consistency wins in the world of social media.
BE ACTIVE ON TONS OF ACCOUNTS
This may seem like a good plan since you'll at least be ACTIVE – but this is actually REALLY bad advice. It is more effective to be active, consistent and with a strategy on 1-3 of the top platforms for your demographic. If you don't know what that is, well this is WHY you hire the professionals in the first place. Less is more when you are targeting a particular niche market and streamlining your efforts is WAY more effective than diluting by being everywhere.
'Less is more' in choosing social media platforms.
JUST LINK ALL YOUR ACCOUNTS
This one is really bad, since it just shines a light on the amateur nature of it. Each platform has a different audience, and each platform has a different way of content dissemination. You need to adjust your language ( is it 40 characters or less? Do you need 11+ hashtags, or just 1?) If you share a post intended for Twitter on Facebook, it just looks ridiculous and it shows that you have no idea what you are doing. Social media users are savvy, and your clients might know more than you do about social media. Don't lose those clients due to your inability to get the proper professional support in the very important task of online communications.
Linking is for losers. ( yes, it's harsh, but it needs to be)
SCHEDULE ALL YOUR POSTS AND JUST LEAVE THEM
AAAHHH!! We have actually heard this advice given by so called 'social media experts' during keynote speeches. This is so, NO! Scheduling posts is a good way to manage your time expenditure on social media, but if that is all you do, you are missing the most important part of social media – the social part! You cannot post and leave – if you do that consistently and not engage with others, people will grow bored with your broadcasting and leave your page. You MUST include engagement with other businesses as a regular practice to make it work. Schedule your post, sure – but check back in on it, respond to any engagement you get and then be sure to engage with other others at that time. That is the only way you will build your community.
Social Media is SOCIAL.
TO BUILD UP FOLLOWERS, LIKE AND THEN WHEN THEY LIKE BACK, UNLIKE
We had to add this one, since this distasteful practice is oddly practiced by many. This is Just.Not.Cool. It's not a strategy, it just makes you a jerk.
Practice integral engagement on social media.
YOU NEED LOTS OF LIKES TO BE TAKEN SERIOUSLY
A few of our clients came to us after attending a conference where a 'social media expert' had told them that they need to get likes in any way possible to be taken seriously. This meant buying them, farming for them, or selling the first born for them. We couldn't believe what we were hearing. This may surprise you too, but more likes does NOT mean more success. This is why:
Facebook actually measures the amount of engagement on your page to ascertain how much reach you get. If you are confused about those two terms, read up on them in this article. What this means is that if you get a whole bunch of likes that are not genuine – meaning obtained by engaging and creating relationships – then you will not have an authentic follow base. You may have 2000 likes, but if only 200 of them actually engage with your content, facebook will see this and lower your reach. There is nothing you can do to fix this – other than get rid of all the dead likes that don't engage.
This is monumentally BAD advice. Even facebook has now hidden the 'like' counter on FB pages as they were getting frustrated with people buying and selling likes as it messed with their algorithm. You cannot utilize a relationship building platform by trying to buy fake relationships – it is just headed for disaster.
Focus on getting valuable 'likes' the ones that engage, enjoy your content and love what you are offering.
You can't buy love, or likes.
YOU DON'T NEED A STRATEGY
Oi vay – this is the worst offender of all, because it shows so badly to all those except the person not using the strategy. After a few months of this, you'll get frustrated and blame the medium for not delivering on your high expectations of 20+clients every week or something. Social media is a marketing tool, and if you do not have an overall marketing plan, linking to your social media, with another social media plan and strategy, you really have nothing. A strategy is the most powerful tool to create an engaged and viable community online for your brand.
Now, there is a trend out there for some social media 'experts' to just ask random questions of followers to get comments and engagement. This is another 'no no' in our books. Empty engagement is just that – empty. If the question being asked doesn't follow a brand story or have a 'why' it is not really doing anything. If you use this tactic use it VERY sparingly, because again it makes it look like you have no idea how to market your business and build upon your community.
Social media success is built on ROR – Return on Relationships and is a slow Sunday drive, not a 100 meter dash. You need to have consistency, strategy, ability to engage, keep up with algorithms and provide VALUE to your followers. If you don't have these things, you'll get back the same. A big fat ZERO.
Strategy for Success in Social Media.
These are the Top 10 of the worst offenders – we hear many more and just cannot believe what we hear most of the time. From over promotion to spamming others on instant messenger to tagging 20 people in your posts when it isn't actually a picture of them, or their content ( more spamming) – this is just such an important aspect of your business you really SHOULD aim to do it professionally.
If you want a job done right, hire the experts in the field. Stay away from those who do social media on top of 20 other things professionally. It is a highly complex field to do RIGHT.
If doing it RIGHT is your preferred method ( it seems like a no brainer, but it's often not) then we suggest you look for agencies or organizations that specialize in online communications – period. This means that they are truly experts in this field as they spend all their time working on it. Be sure they talk about strategies, value, building community and marketing your brand effectively.
Any questions? We'd love to hear from you!
Join our online coaching group to be the first to know of any new important updates to all platforms.
To join our Facebook Social Media Group Click : 'C Strategy' Social Media Coaching Community – then be sure to follow these steps:
1. Please click the link , then click join.
2. Be sure to sign up to our community to be approved instantly to join the group.
Want these updates delivered directly to your inbox? Then subscribe below!