Creating, Building And Managing Successful Online Communities For Business
As Social Media evolves as a communications platform and becomes the primary source of information for most people around the globe, it has also become more difficult to get your content seen due to algorithms designed to filter through the mass amounts of information out there. The Solution? Ensure your content and the community you build around your brand provides key elements to attract followers, engage followers and retain followers. Once you build up your online community, that community
Social Media Image Sizes – Cheat Sheet ( to make life a bit easier)
Keeping up with Social Media platforms and all the regular changes – sometimes even DAILY, can be challenging! We understand how this can be frustrating when you are working hard enough to stay current with your posting and content. We're here to help. One of the biggest questions is size of media for all of the platforms. Here is a great infographic from WeareTop10 that breaks down all the sizing for individual platforms. You can use this as your guide… Well,
Social Media Made Easy with the Q.U.A.C.K method!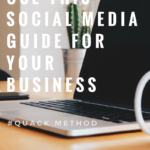 Social media is necessary when starting a business, and not using it is no longer an option. Many don't understand the impact online communication can do for a brand and business. Think of it as a direct and immediate line to reaching your customers worldwide. If you aren't using social media as an integral part of growing your business, you need to ask yourself, why? The big question is, are you taking the time to invest in this tool that's
How To be Popular in a Social Media World
Being popular doesn't mean what it always used to. These days your popularity tends to be intertwined online as much as in person. And when it comes to Social Media for business, popularity is essential. It's a big wide world out there and Social Media has brought us all that much closer together as we can search for anything at the tip of our fingers. For business, Social Media has just started to come into its own and mature.
Lights, Camera! – It's Time To Go LIVE in 2017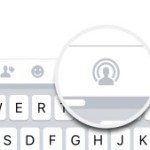 I believe it was Gary Vaynerchuk who predicted in 2016 "that video is king; it's still evolving and changing rapidly."  An evolution that I know will continue into 2017 and beyond. Let's be real, 2016 was definitely the year of the video.  The launch and skyrocketing success of Facebook LIVE, the launch of the 1 minute video and the Live Streaming option on Instagram and now the implementation of Live Video Streaming option on YouTube. The message is clear –
How to Stay a Positive Force as a Thought Leader Online While the World is in Crisis
There is a lot going on these days in the World. And many of these things feel REALLY bad and can foster negative feelings such as sadness, fear, anger. These feelings are natural, and need to be felt to process through them. BUT – how do you share and communicate online as these events take place? Do you have a strategy, or a mission? Do you take care with what content you share and what you say about it?
'Pump up your Kin' This Halloween and WIN!
Let's Pump up our Kin and show gratitude with: #PumpurKin What is the definition of the word Kin?  kin noun a person's relatives collectively; kinfolk. family relationship or kinship. a group of persons descended from a common ancestor or constituting a people, clan, tribe, or family. Kin is a family, a tribe – yes, but what makes up a family? Those blood related to you, friends, relationships you've made along the way. What about those who help serve you on
How to Utilize Community over Competition to make Valuable Connections in Business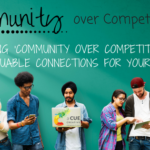 Original Article Published by: Entrepreneur Mom Now What is this 'Community over Competition' that we always talk about? It is a value that we, as a business, have created to maintain the goal of connecting and also in being creative and innovative with our work. We believe that so much more can be accomplished when we all work together than when we struggle to work alone, fearful of anyone 'taking away' from us. From very early on we are taught
6 Social Media Myths that Murder your Success Online
Social Media is no longer a passing 'fad' and purely a personal luxury to share selfies, the food you are currently eating and pics of your beloved pets. Social Media has quickly become the #1 Marketing tool for businesses worldwide simply because it is where your clients are hanging out, all of the time – and it is mostly FREE! Since this marketing platform is still relatively new to the game, how to utilize it effectively for your business is
How do I turn my profile pic into that Harry Potter'ish moving gif?
You've seen it, now you want it. We get it. It's pretty darn cool isn't it? That Facebook moving profile pic that catches you off guard when you happen across it – it looks like magic! So, now you want to cause that same excitement in others who visit your profile. To view one in action, click HERE The actual Video URL  How do you do it? It is quite simple to do,  view the handy 'how to' video below