Tag: Social Media Marketing
Find your true JOY this Season!
May all your Days be Merry and Bright! As we embrace the spirit of Christmas and share the joy of the Season, may we all remember what the greatest gifts in life are; Family, Friends, Community and the Abundance that is all around us. The beauty of this time is not found in gifts and ribbons. What we search for we won't find under a tree. It is a time to honour those we love, cherish what we have and
Warning: Don't Try Social Media Without A Marketing Strategy
Choosing to use the word "warning" in front of today's blog post title was not for dramatics or click-bait intent (we strongly discourage against click-bait content). Social Media and a Marketing Strategy is a topic that our agency feels warrants a warning label as it's critical to both the success of the client and the consultant. First, I feel it's important to define what a marketing strategy is before we get any farther into this article. A marketing strategy is a
Top 5 Mistakes Businesses Make With Their Social Media Manager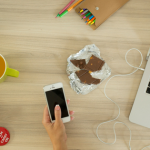 As a social media manager of almost four years, I have come across my fair share of clients – the good, the bad and the ugly. What I want to share with you today is the top 5 mistakes the bad and ugly clients have made, and what you can learn from them so that you can have  stronger relationship with your social media manager. This simple awareness will help to yield positive results for your business from your
Creating, Building And Managing Successful Online Communities For Business
As Social Media evolves as a communications platform and becomes the primary source of information for most people around the globe, it has also become more difficult to get your content seen due to algorithms designed to filter through the mass amounts of information out there. The Solution? Ensure your content and the community you build around your brand provides key elements to attract followers, engage followers and retain followers. Once you build up your online community, that community
The Top 10 of 'THE WORST ADVICE' for Social Media for Business
Today it can seem like everyone and their cousin is a self proclaimed Social Media 'expert'.  Due to its influx into our lives and businesses in the last 10 years, many people are trying to leverage their own social media use into a business by selling their services. The problem with that is that they may know how to make posts and use platforms, but they might not have the best business practices, and most importantly, MARKETING experience to
Social Media Image Sizes – Cheat Sheet ( to make life a bit easier)
Keeping up with Social Media platforms and all the regular changes – sometimes even DAILY, can be challenging! We understand how this can be frustrating when you are working hard enough to stay current with your posting and content. We're here to help. One of the biggest questions is size of media for all of the platforms. Here is a great infographic from WeareTop10 that breaks down all the sizing for individual platforms. You can use this as your guide… Well,
Social Media Made Easy with the Q.U.A.C.K method!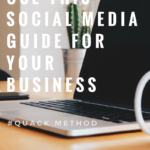 Social media is necessary when starting a business, and not using it is no longer an option. Many don't understand the impact online communication can do for a brand and business. Think of it as a direct and immediate line to reaching your customers worldwide. If you aren't using social media as an integral part of growing your business, you need to ask yourself, why? The big question is, are you taking the time to invest in this tool that's
How To be Popular in a Social Media World
Being popular doesn't mean what it always used to. These days your popularity tends to be intertwined online as much as in person. And when it comes to Social Media for business, popularity is essential. It's a big wide world out there and Social Media has brought us all that much closer together as we can search for anything at the tip of our fingers. For business, Social Media has just started to come into its own and mature.
Lights, Camera! – It's Time To Go LIVE in 2017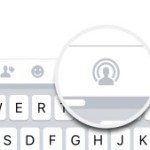 I believe it was Gary Vaynerchuk who predicted in 2016 "that video is king; it's still evolving and changing rapidly."  An evolution that I know will continue into 2017 and beyond. Let's be real, 2016 was definitely the year of the video.  The launch and skyrocketing success of Facebook LIVE, the launch of the 1 minute video and the Live Streaming option on Instagram and now the implementation of Live Video Streaming option on YouTube. The message is clear –
6 Social Media Myths that Murder your Success Online
Social Media is no longer a passing 'fad' and purely a personal luxury to share selfies, the food you are currently eating and pics of your beloved pets. Social Media has quickly become the #1 Marketing tool for businesses worldwide simply because it is where your clients are hanging out, all of the time – and it is mostly FREE! Since this marketing platform is still relatively new to the game, how to utilize it effectively for your business is