How to Stay a Positive Force as a Thought Leader Online While the World is in Crisis
There is a lot going on these days in the World. And many of these things feel REALLY bad and can foster negative feelings such as sadness, fear, anger. These feelings are natural, and need to be felt to process through them. BUT – how do you share and communicate online as these events take place? Do you have a strategy, or a mission? Do you take care with what content you share and what you say about it?
How to Utilize Community over Competition to make Valuable Connections in Business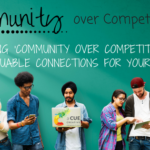 Original Article Published by: Entrepreneur Mom Now What is this 'Community over Competition' that we always talk about? It is a value that we, as a business, have created to maintain the goal of connecting and also in being creative and innovative with our work. We believe that so much more can be accomplished when we all work together than when we struggle to work alone, fearful of anyone 'taking away' from us. From very early on we are taught
What Does Facebook's Recent Algorithm Change Mean for Your Business Page?
With the launch of Facebook's newest algorithm change, many businesses have seen a significant drop in engagement and viewers of their content. This recent change is one of the toughest ones yet, and will reduce content from your page being seen in newsfeeds significantly. Facebook wants to prioritize content from 'friends to friends' over businesses in it's news feed due to the competition for 'stage time' between businesses and individuals. They state that Facebook is meant to be about friends
Women Small Business Owners – The Backbone of Our Impacted Economy
Small business ownership plays a vital role in developing both the economic and social fabric of both Ontario and BC, this we already know. Not only does it play a vital role, it has been deemed as the 'backbone' of both economies. Small businesses in Niagara are "too big to ignore and a market like Niagara, 98 per cent of businesses are considered small businesses," said Mishka Balsom, president and chief executive officer of the Greater Niagara Chamber of Commerce.
Networking in Uncharted Waters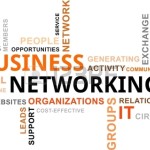 If going into a room full of strangers having to "mingle" and talk about whom you are and what your business can offer them sounds like a complete anxiety riddled nightmare to you, don't worry you are not alone!  Showcasing who you are and what you can do as an "expert" in your field can be quite an intimidating task. Heart's racing; palms sweaty, mouth dry, heck you feel like you are about to go on a blind date with
Enter to WIN A Ticket to The GWEnConference!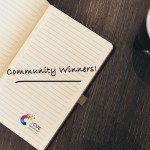 Win a free ticket to Niagara's Most Sought After Networking Event! (Ontario Residents Only) The GWEnConference: At the GWEn 2015 Conference – whose theme is Beyond the Brand – you will enjoy a full day of professional development and knowledge sharing. Invaluable information provided by experts, and you will also have several opportunities to connect with fellow women entrepreneurs and leaders throughout the day. Not to mention, this year's featured speaker is Food Networks and Niagara's own Anna Olson. The atmosphere at
The Best Kept Secret To Success: How to Fail Well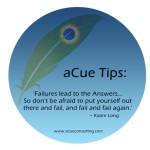 By: Kaare Long Success! That ever elusive word that changes meanings to whomever is speaking it. What does success mean to you? The definition of Success is such: the accomplishment of an aim or purpose. An aim or purpose can be different for every person. What determines success for each individual is the accomplishments of that aim or purpose. Once you have defined what success means to you, then what? I truly believe that if you have taken the steps to
10 Ways to use Social Media as a Tool to Create Positive Relationships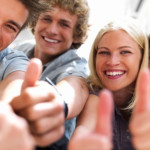 Author – Kaare Long Social Media is one of those funny things where it can have both positive and negative effects on a culture and individuals. A medium designed to connect us all, can sometimes leave us feeling more disconnected than ever. Social Media is a tool, and as such, can be used incorrectly to sometimes create drastic results. Like the ladder not placed properly that fails and falls, or the hammer that is not aimed precisely and hits a
Ladies Who Lunch – Fancy Hats, to Match Fancy Minds
 For Colours on the Town – What's up Vancouver? By – Kaare Long Last weekend we attended the Ladies Who Lunch (LWL)- Network Patio Party Summer Luncheon at the Arbutus Club. As founding members, we have the privilege of watching this Network grow and expand and become clear on it's values and message. Maria Kritikos is the founder and is a fierce and fabulous combination of brains AND beauty. Maria is a Philanthropist and Entrepreneur and wanted a forum in