Creating, Building And Managing Successful Online Communities For Business
As Social Media evolves as a communications platform and becomes the primary source of information for most people around the globe, it has also become more difficult to get your content seen due to algorithms designed to filter through the mass amounts of information out there. The Solution? Ensure your content and the community you build around your brand provides key elements to attract followers, engage followers and retain followers. Once you build up your online community, that community
Lights, Camera! – It's Time To Go LIVE in 2017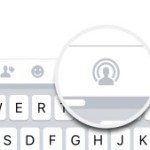 I believe it was Gary Vaynerchuk who predicted in 2016 "that video is king; it's still evolving and changing rapidly."  An evolution that I know will continue into 2017 and beyond. Let's be real, 2016 was definitely the year of the video.  The launch and skyrocketing success of Facebook LIVE, the launch of the 1 minute video and the Live Streaming option on Instagram and now the implementation of Live Video Streaming option on YouTube. The message is clear –
How to Utilize Community over Competition to make Valuable Connections in Business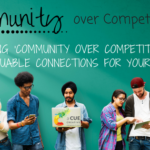 Original Article Published by: Entrepreneur Mom Now What is this 'Community over Competition' that we always talk about? It is a value that we, as a business, have created to maintain the goal of connecting and also in being creative and innovative with our work. We believe that so much more can be accomplished when we all work together than when we struggle to work alone, fearful of anyone 'taking away' from us. From very early on we are taught
6 Social Media Myths that Murder your Success Online
Social Media is no longer a passing 'fad' and purely a personal luxury to share selfies, the food you are currently eating and pics of your beloved pets. Social Media has quickly become the #1 Marketing tool for businesses worldwide simply because it is where your clients are hanging out, all of the time – and it is mostly FREE! Since this marketing platform is still relatively new to the game, how to utilize it effectively for your business is
What IS Facebook Reach? And Does it Matter?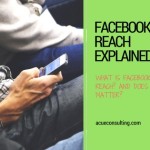 Facebook Reach is that little number at the bottom left corner of your post on your business page. This number is a count of the number of people that have seen your content in their newsfeeds. It doesn't measure true engagement on your page and is not a really good analytic to measure your success by – it's more of a gauge of how many people are 'seeing' it and if Facebook deems it of enough value to share
How to Deal With Cyber Bullies As A Business
Keyboard warriors, cyber bullies, trolls. No matter what you call them, they are all the same –  haters whose life mission is to spread misery wherever they go. In light of recent occurrences I have seen online, especially with the ongoing mud slinging and character assassinations we are witnessing with the current presidential campaign taking place in the United States. I felt it prudent to address this topic and explain what these online 'trolls' are, what their agenda really is and
Women Small Business Owners – The Backbone of Our Impacted Economy
Small business ownership plays a vital role in developing both the economic and social fabric of both Ontario and BC, this we already know. Not only does it play a vital role, it has been deemed as the 'backbone' of both economies. Small businesses in Niagara are "too big to ignore and a market like Niagara, 98 per cent of businesses are considered small businesses," said Mishka Balsom, president and chief executive officer of the Greater Niagara Chamber of Commerce.
The 'C Strategy' of Powerful and Effective Social Media Marketing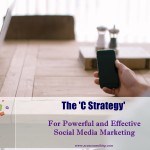 What is this 'C Strategy' we talk about? It is a carefully constructed Internationally Award Winning process that infuses certain actions and planning for social media that results in a powerful and engaged community online for your business. We've established the C Strategy after years of studying, working in and learning about how Social Media works, and the best practices or 'systems' for using this medium to market your business in a powerful way. Leveraging social media marketing can increase
8 Simple Ways to Make the Best of Social Media for your Business
Social Media is one of those things in life that tend to appear complex because of it's simplicity. For many of us business owners who are used to over thinking everything, the very thought of letting go of that practice can be extremely frightening – so, it seems hard when we are challenged that way. But hard it is not. In fact, to really utilize social media to it's maximum effectiveness there are some very simple things that you can
Is Your Compass Pointed In a 'Strategic' Direction For Your Social Media Marketing?
You have picked your location, packed your bags, loaded the car and are ready to start out on your cross country adventure.  Do you venture out without a road-map?  You could, and you may get to where you want to go, but more than likely you will have to make many U-turns, re-directions and end up stopping at a gas station for directions anyways, arriving late and not being able to take in all the sights you had hoped for.