Is Your Compass Pointed In a 'Strategic' Direction For Your Social Media Marketing?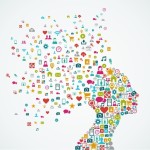 You have picked your location, packed your bags, loaded the car and are ready to start out on your cross country adventure.  Do you venture out without a road-map?  You could, and you may get to where you want to go, but more than likely you will have to make many U-turns, re-directions and end up stopping at a gas station for directions anyways, arriving late and not being able to take in all the sights you had hoped for.
Facebook LIVE for you and your Business – What, Why and Where
WHAT Facebook LIVE is the newest tool to hit the social marketing airwaves and we are particularly excited about this new development. It is a tool that allows you to broadcast a video of yourself or your surroundings LIVE. That means in the 'here and now' – there is no delay between filming and posting – as you are broadcasting, your followers will be informed and you are available to view immediately. You are also able to view comments from
How To Be Unique And Stand Out In a Noisy Social Media World
Social Media is a powerful tool to leverage for your business for many reasons. One of the most difficult challenges to overcome when learning how to utilize these platforms is how to stand out and how to be UNIQUE so that you ARE noticed. So how can you be unique when it feels like it's all you can do to just keep up with the changing technology? The answer is simpler and easier than you may think. Being unique and
Facebook Live is LIVE – What does this mean for Me the Small Business Owner?
With the rise of live streaming apps like Periscope and Snapchat it is no surprise that Facebook would need to step up their game and create their own video streaming app unique to their own platform as well. The result, Facebook Live! First glitch, it is only available on all Iphones at this point, not Androids. But, according to Facebook, Mr. Zuckerberg and his team are working on the technology to achieve this as we speak. When this will be,
What IS SnapChat and Do I Need It For My Business?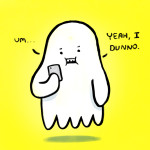 What Does It Do? It may not come as a surprise to many millennials that the social media app Snapchat has become the newest member to the exclusive club of social media powerhouses. It joins its comrades such as Facebook, Twitter and Instagram in the sphere of major social media marketing influencers. Like its counterparts, Snapchat doesn't seem to be slowing down in its plans of world domination. In a closed conference held this past February, founder and CEO of
Facebook Algorithms are Suddenly Friendly!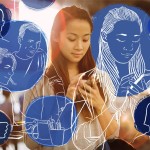 Facebook has tweaked their algorithm programming again. UGH, really? Does this mean we have to figure out the secret again and lose all of our organic reach in the meantime? Actually, no. With all the research FB now has with engagement, click bait, FB pages etc. and surveys from it's users, it has done a tweak recently that is very preferential to those who already post quality content. What exactly does this mean? It means that Facebook has been
Networking in Uncharted Waters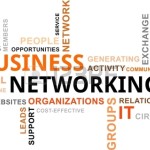 If going into a room full of strangers having to "mingle" and talk about whom you are and what your business can offer them sounds like a complete anxiety riddled nightmare to you, don't worry you are not alone!  Showcasing who you are and what you can do as an "expert" in your field can be quite an intimidating task. Heart's racing; palms sweaty, mouth dry, heck you feel like you are about to go on a blind date with
Enter to WIN A Ticket to The GWEnConference!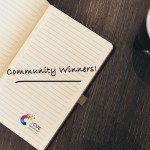 Win a free ticket to Niagara's Most Sought After Networking Event! (Ontario Residents Only) The GWEnConference: At the GWEn 2015 Conference – whose theme is Beyond the Brand – you will enjoy a full day of professional development and knowledge sharing. Invaluable information provided by experts, and you will also have several opportunities to connect with fellow women entrepreneurs and leaders throughout the day. Not to mention, this year's featured speaker is Food Networks and Niagara's own Anna Olson. The atmosphere at
Stepping Outside The Comfort Zone And Stepping Into The Circle
By: Camille Crowther Stepping out of your comfort zone can at times feel like you are jumping off a cliff without checking to see if there is water below the edge. It can be a gamble, and you really do not know how it will all work out until you try it. For me, 2015 has been the year of jumping off that cliff, taking that gamble to see whether I sink or swim. I have made some big gambles,
The 'Mobility' Of Social Media Marketing
By: Dina Arsenault In this day and age for technological advancements, everything is in overdrive, information gathering, consuming and sharing all moves in hyper speed. 'Out with the old and in with the new' as they say, this is the very case in how we, the customer, view and consume social media. It has been estimated on Twitter alone, there are over 302 million active users per day who send out over 500 million tweets with just over 80