Creating, Building And Managing Successful Online Communities For Business
As Social Media evolves as a communications platform and becomes the primary source of information for most people around the globe, it has also become more difficult to get your content seen due to algorithms designed to filter through the mass amounts of information out there. The Solution? Ensure your content and the community you build around your brand provides key elements to attract followers, engage followers and retain followers. Once you build up your online community, that community
The Top 10 of 'THE WORST ADVICE' for Social Media for Business
Today it can seem like everyone and their cousin is a self proclaimed Social Media 'expert'.  Due to its influx into our lives and businesses in the last 10 years, many people are trying to leverage their own social media use into a business by selling their services. The problem with that is that they may know how to make posts and use platforms, but they might not have the best business practices, and most importantly, MARKETING experience to
Social Media Made Easy with the Q.U.A.C.K method!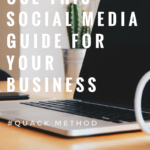 Social media is necessary when starting a business, and not using it is no longer an option. Many don't understand the impact online communication can do for a brand and business. Think of it as a direct and immediate line to reaching your customers worldwide. If you aren't using social media as an integral part of growing your business, you need to ask yourself, why? The big question is, are you taking the time to invest in this tool that's
6 Social Media Myths that Murder your Success Online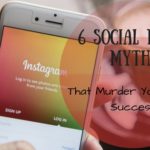 Social Media is no longer a passing 'fad' and purely a personal luxury to share selfies, the food you are currently eating and pics of your beloved pets. Social Media has quickly become the #1 Marketing tool for businesses worldwide simply because it is where your clients are hanging out, all of the time – and it is mostly FREE! Since this marketing platform is still relatively new to the game, how to utilize it effectively for your business is
What IS Facebook Reach? And Does it Matter?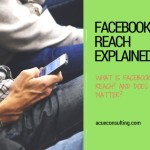 Facebook Reach is that little number at the bottom left corner of your post on your business page. This number is a count of the number of people that have seen your content in their newsfeeds. It doesn't measure true engagement on your page and is not a really good analytic to measure your success by – it's more of a gauge of how many people are 'seeing' it and if Facebook deems it of enough value to share
What Does Facebook's Recent Algorithm Change Mean for Your Business Page?
With the launch of Facebook's newest algorithm change, many businesses have seen a significant drop in engagement and viewers of their content. This recent change is one of the toughest ones yet, and will reduce content from your page being seen in newsfeeds significantly. Facebook wants to prioritize content from 'friends to friends' over businesses in it's news feed due to the competition for 'stage time' between businesses and individuals. They state that Facebook is meant to be about friends
Facebook Algorithms are Suddenly Friendly!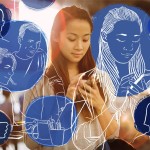 Facebook has tweaked their algorithm programming again. UGH, really? Does this mean we have to figure out the secret again and lose all of our organic reach in the meantime? Actually, no. With all the research FB now has with engagement, click bait, FB pages etc. and surveys from it's users, it has done a tweak recently that is very preferential to those who already post quality content. What exactly does this mean? It means that Facebook has been