Service Type: Digital Marketing
Creating, Building And Managing Successful Online Communities For Business
As Social Media evolves as a communications platform and becomes the primary source of information for most people around the globe, it has also become more difficult to get your content seen due to algorithms designed to filter through the mass amounts of information out there. The Solution? Ensure your content and the community you build around your brand provides key elements to attract followers, engage followers and retain followers. Once you build up your online community, that community
What is an Instagram Pod? The Nifty Trick to Increase Engagement
INSTAGRAM PODS Since the day that Instagram announced that it would be removing the chronological posts and installing an algorithm, much like the one Facebook has, we have been scrambling to find ways to work with the algorithm and find ways to increase engagement. Hashtags have proven to be very useful, but then many ( some quite innocent) hashtags ended up being blacklisted due to overuse by other accounts. This severely limited the usefulness of hashtags in getting further
Lights, Camera! – It's Time To Go LIVE in 2017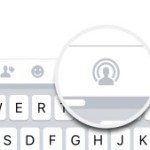 I believe it was Gary Vaynerchuk who predicted in 2016 "that video is king; it's still evolving and changing rapidly."  An evolution that I know will continue into 2017 and beyond. Let's be real, 2016 was definitely the year of the video.  The launch and skyrocketing success of Facebook LIVE, the launch of the 1 minute video and the Live Streaming option on Instagram and now the implementation of Live Video Streaming option on YouTube. The message is clear –
6 Social Media Myths that Murder your Success Online
Social Media is no longer a passing 'fad' and purely a personal luxury to share selfies, the food you are currently eating and pics of your beloved pets. Social Media has quickly become the #1 Marketing tool for businesses worldwide simply because it is where your clients are hanging out, all of the time – and it is mostly FREE! Since this marketing platform is still relatively new to the game, how to utilize it effectively for your business is
How to Deal With Cyber Bullies As A Business
Keyboard warriors, cyber bullies, trolls. No matter what you call them, they are all the same –  haters whose life mission is to spread misery wherever they go. In light of recent occurrences I have seen online, especially with the ongoing mud slinging and character assassinations we are witnessing with the current presidential campaign taking place in the United States. I felt it prudent to address this topic and explain what these online 'trolls' are, what their agenda really is and
Is Your Compass Pointed In a 'Strategic' Direction For Your Social Media Marketing?
You have picked your location, packed your bags, loaded the car and are ready to start out on your cross country adventure.  Do you venture out without a road-map?  You could, and you may get to where you want to go, but more than likely you will have to make many U-turns, re-directions and end up stopping at a gas station for directions anyways, arriving late and not being able to take in all the sights you had hoped for.
Facebook Live is LIVE – What does this mean for Me the Small Business Owner?
With the rise of live streaming apps like Periscope and Snapchat it is no surprise that Facebook would need to step up their game and create their own video streaming app unique to their own platform as well. The result, Facebook Live! First glitch, it is only available on all Iphones at this point, not Androids. But, according to Facebook, Mr. Zuckerberg and his team are working on the technology to achieve this as we speak. When this will be,
Instagram Has Gone Algorithm – Are you Ready for It?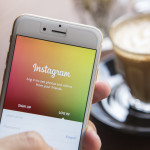 Instagram has announced a new algorithm for its platform Instagram used to be a sequential newsfeed and most of our posts were seen eventually by our followers, but with an impressive growth over the last year Instagram feels that viewers are missing over 70% of posts due to the shear numbers of users on the platform. With over 4oo million users monthly and an increased number of advertisers this was inevitable. In order to make the instagram experience more user
What IS SnapChat and Do I Need It For My Business?
What Does It Do? It may not come as a surprise to many millennials that the social media app Snapchat has become the newest member to the exclusive club of social media powerhouses. It joins its comrades such as Facebook, Twitter and Instagram in the sphere of major social media marketing influencers. Like its counterparts, Snapchat doesn't seem to be slowing down in its plans of world domination. In a closed conference held this past February, founder and CEO of
ViSol Health and Wellness
We supported ViSol Health and Wellness initiate and build a Social Media Community around their brand. A Massage, and Wellness Clinic in New Westminster, ViSol had an active engagement with the immediate 'in person' community around them, but they needed an active profile on line so that new clients could find them. We assisted with building a Facebook Page, Twitter account and Website tweaks. We maintained their accounts for them for a full year building up the engagement and the