Lights, Camera! – It's Time To Go LIVE in 2017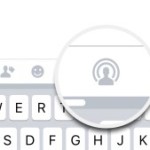 I believe it was Gary Vaynerchuk who predicted in 2016 "that video is king; it's still evolving and changing rapidly."  An evolution that I know will continue into 2017 and beyond. Let's be real, 2016 was definitely the year of the video.  The launch and skyrocketing success of Facebook LIVE, the launch of the 1 minute video and the Live Streaming option on Instagram and now the implementation of Live Video Streaming option on YouTube. The message is clear –
How to Deal With Cyber Bullies As A Business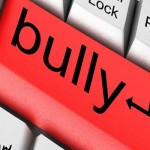 Keyboard warriors, cyber bullies, trolls. No matter what you call them, they are all the same –  haters whose life mission is to spread misery wherever they go. In light of recent occurrences I have seen online, especially with the ongoing mud slinging and character assassinations we are witnessing with the current presidential campaign taking place in the United States. I felt it prudent to address this topic and explain what these online 'trolls' are, what their agenda really is and
Women Small Business Owners – The Backbone of Our Impacted Economy
Small business ownership plays a vital role in developing both the economic and social fabric of both Ontario and BC, this we already know. Not only does it play a vital role, it has been deemed as the 'backbone' of both economies. Small businesses in Niagara are "too big to ignore and a market like Niagara, 98 per cent of businesses are considered small businesses," said Mishka Balsom, president and chief executive officer of the Greater Niagara Chamber of Commerce.
Is Your Compass Pointed In a 'Strategic' Direction For Your Social Media Marketing?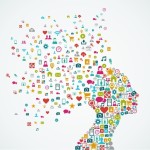 You have picked your location, packed your bags, loaded the car and are ready to start out on your cross country adventure.  Do you venture out without a road-map?  You could, and you may get to where you want to go, but more than likely you will have to make many U-turns, re-directions and end up stopping at a gas station for directions anyways, arriving late and not being able to take in all the sights you had hoped for.
Facebook Live is LIVE – What does this mean for Me the Small Business Owner?
With the rise of live streaming apps like Periscope and Snapchat it is no surprise that Facebook would need to step up their game and create their own video streaming app unique to their own platform as well. The result, Facebook Live! First glitch, it is only available on all Iphones at this point, not Androids. But, according to Facebook, Mr. Zuckerberg and his team are working on the technology to achieve this as we speak. When this will be,
Networking in Uncharted Waters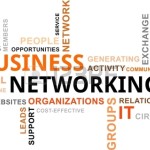 If going into a room full of strangers having to "mingle" and talk about whom you are and what your business can offer them sounds like a complete anxiety riddled nightmare to you, don't worry you are not alone!  Showcasing who you are and what you can do as an "expert" in your field can be quite an intimidating task. Heart's racing; palms sweaty, mouth dry, heck you feel like you are about to go on a blind date with